FLOUR-ISH – Function: verb
To grow vigorously and healthily; to prosper, thrive, be in prime;
to be in a state of activity or production; to reach a height of development or influence
People Flourishing is about...
Increasing the level of flourishing people find in their careers.
Challenging leaders to elevate the flourishing they facilitate.
Fueled by the values of generosity, curiosity, openness and positivity, and informed by the wealth of research from the science of positive psychology Katherine supports you to step out of the ordinary and into the intentional.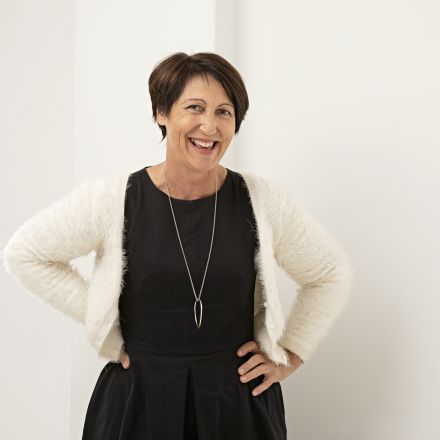 Katherine Street
PCC
Way back in the 1980's as a young, green, specialist in recruitment I had the extraordinary experience of interviewing a young woman who totally captivated our selection panel. She left us in no doubt that we wanted to employ her and that she would be an outstanding employee, which she proved to be. I had interviewed good candidates before, but had never seen quite this reaction across the entire panel. This particular candidate did not have better qualifications, experience, or skills than others. There was just simply something about the way she presented herself that left us convinced of her capacity to apply her qualifications, experience and skills to our vacant role.
This experience sparked a deeper sense of curiosity in me about what makes a stand out employee and a stand out job candidate. And so started a career long investigation into what it is to fit well with your career and a particular role, to present yourself well in a selection situation and what is involved in attracting and being positioned to select exceptional candidates.
Along this investigation I completed studies in psychology, coaching and counseling. I developed a keen interest in positive psychology, appreciative inquiry and positive organisational scholarship for the deep wisdom they had to add evidenced based knowledge to the areas I was investigating. I became passionate about applying research backed, innovative and practical solutions to workplace 'fit' problems and I discovered some secrets to having a great career and to ensuring people flourish in bringing their best selves forward in all the work they do, especially in the area of leaders. Secrets I take immense pleasure in sharing.
I also had the pleasure of building a truly engaging career for myself. Highlights have included:
Guiding amazing individuals to find and feel confident in their career pathways and to be successful in securing roles on that pathway
Supporting countless individuals and teams through unexpected career change such as restructures, redeployments and redundancies
Assisting many leaders and emerging leaders to accelerate the process of being deeply effective leaders
Continuing to campaign against, and bust the myths surrounding, merit selection processes
Four years as Director of Australia on the board of the Australian Chapter of the International Coach Federation (ICF)
Three years as President of the Tasmanian Branch of the ICF
Attainment of the prestigious Professional Certified Coach (PCC) credential and ACE Certified Coach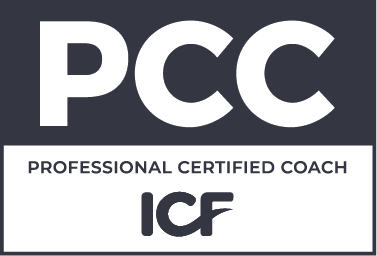 I continually strive to ensure the work I do is fresh, caring, individualised and rigorous. I bring an intentionally positive focus to all I do, noticing, leveraging and appreciating the best in individuals, teams and organisations so everyone flourishes.
And people seem to respond.
It is evident from the first meeting with Katherine Street, that she wants the best outcome for you, she is enthusiastic, warm and keen to connect. What you don't realise is that she is about to put you through career-change boot-camp. Rather than gym shoes and a whistle, Katherine uses a mixture of evidence based tools, probing questions and contemporary research to support your journey. Her approach is gentle and positive but she is forensic in focussing your attention on your values, what lights you up, what challenges would benefit you and your unique skills and attributes. Her intensive process unlocks a myriad of opportunities for you to consider, hones your career criteria and focuses your effort. As a result of her coaching, my confidence and clarity grew and I was successful in securing a leadership role which ticked all my boxes. I flourished. You can too. Give Katherine a call. - Chrissie
Katherine coached me through my most important and challenging career transition, leaving employment to start my own practice. It was invaluable having her support during this period and I highly recommend her. - Anton
Katherine provided me with direction and continued guidance during an application writing and interview preparation process. I can truly say Katherine was extremely professional and supportive, making herself available at short notice to provide coaching and support in what I find is usually an extremely challenging experience. I truly thank Katherine for her assistance and moral support and could not recommend her more highly. - Claudio
Katherine is a rare talent - she combines sharp and extremely perceptive analysis with gentle and supportive delivery that has provided real insight to my goals and my way of seeing my future and my present. When contemplating change it often feels like jumping off a cliff - Katherine has provided me somewhere to jump to. - Sonia
I used to be attracted to what other people were doing and achieving, flitting between ideas like a butterfly attracted to different brightly coloured flowers. By working with Katherine, I learnt to see the colour in my own world and to undertake practical steps to develop this in small, grounding, everyday ways. As a result, I now feel in control of my work choices which in turn has made me more content in life. I still love listening to what other people are doing but I don't wonder if I should be doing it as well! Katherine is particularly patient and skilled at leading you to your own insights. - Jo
I have been fortunate to work across many government and private organisations that have included the Department of State Growth, Tasmania Fire Service, Department of Justice, Department of Health and Human Services, Police and Emergency Management, Audrey Page and Associates, The Training Consortium, Housing Tasmania, and the Department of Treasury and Finance.
And it would be a pleasure to work with you.
Finally, a little more inspiration…
We live in a time when the wisdom of the world is at our finger tips, especially through some amazing Talks and Articles. Here are some that my one on one clients have found particularly useful and inspiring:
Katherine